HSD - Illustrations Labor
Animation workshop with Merlin Flügel
Breaking Expectations
The workshop aims to develop ideas playfully and translate them into short animation loops. Through various exercises and illustrative inquiries, participants will explore a selection of different motifs and themes. How can we break away from our own visual habits? How can we turn the audience's expectations on their head?
Initially, everyone will work with pen and paper. When it comes to creating the animation loops, participants are encouraged to use the tools they are most comfortable with, whether it's TvPaint, Animate, iPad, or a flipbook – everything is allowed. There will be no specific software introduction in this workshop. The focus here is on the joy of developing unique and absurd ideas.
The workshop is already fully booked.
Talk and Screening with Merlin Flügel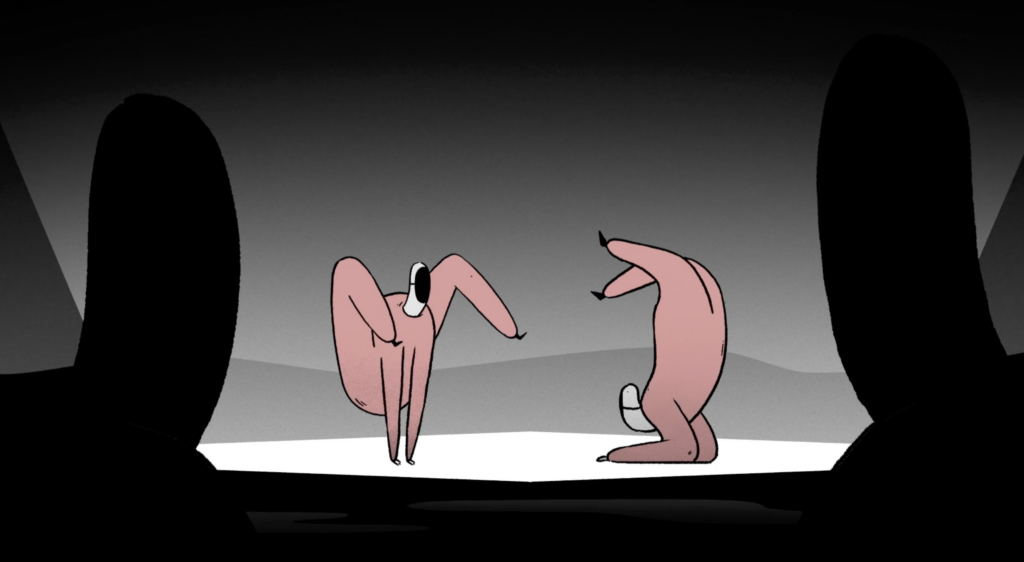 Merlin Flügel is an animation artist, director and illustrator based in Berlin. The Trickfilm Festival Düsseldorf showed his film "Rules of Play" already in 2021. This year, following his workshop, Merlin will give us insights into his work as an animation artist and present a selection of short films and animations that have inspired him as an animator.
Sophie Koko Gate is an internationally acclaimed animation artist with a taste for the whimsical. She has shifted her focus from commercial work to freelance projects, resulting in an introspective and idiosyncratic animation style. One of her standout projects is an Adult Swim miniseries for "Rick and Morty" which she developed during her time in New York.
We are looking forward to exciting insights.
3D Animation Showcase curated by Ruben Ahlers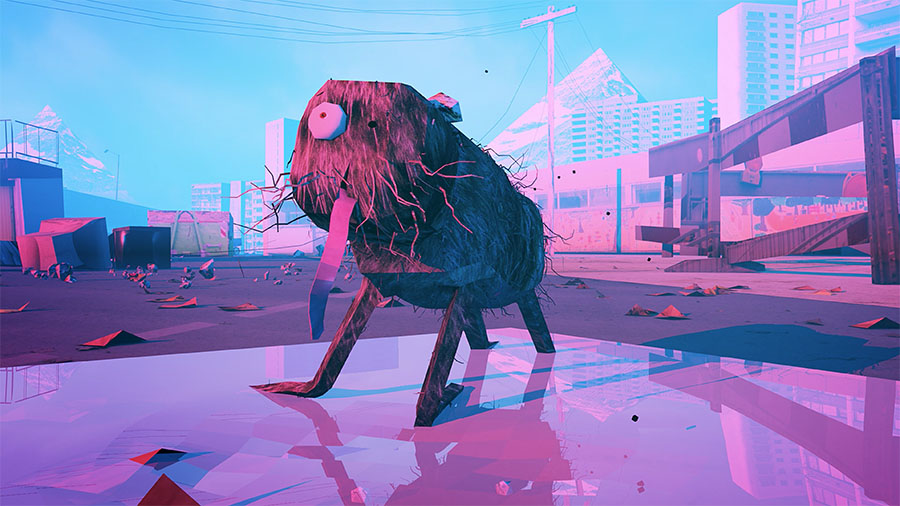 Ruben Ahlers, designer and 3D artist based in Düsseldorf, will present a range of animation shorts and 3D studies which has influenced him in his work. 
backflip by Nikita Diakur
Nikita Diakur is best known for his projects "Ugly" (also in 3D Animation Showcase) and "Fest", which have received critical acclaim at film festivals around the world. His signature style is dynamic computer simulation that embraces spontaneity, randomness, and error. In "backflip" Nikitas avatar is learning to do the name giving trick all by himself. It practices on a 6-core processor with the help of Machine Learning. The processor is not the newest but still calculates 6 jumps per iteration. One iteration takes one minute, this is 360 jumps in an hour and 8.640 jumps in a day. 
HYSTERESIS by Robert Seidel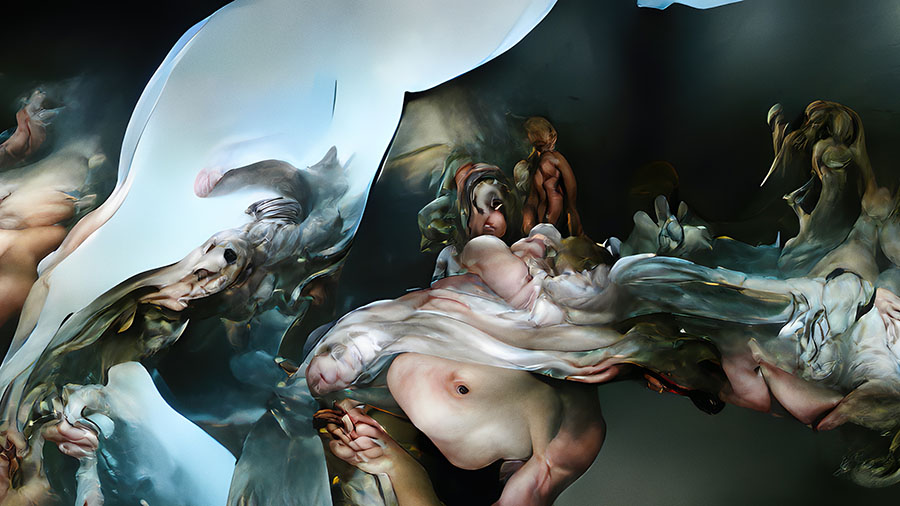 Hysteresis intimately weaves a transformative fabric between Robert Seidels's projections of abstract drawings and queer performer Tsuki's vigorous choreography. Using machine learning to mediate these lagged re-presentations, the film intentionally corrupts the Al's strategies to unveil a frenetic, delicate, flamboyant visual language of the hysteria and hysteresis in this historical moment.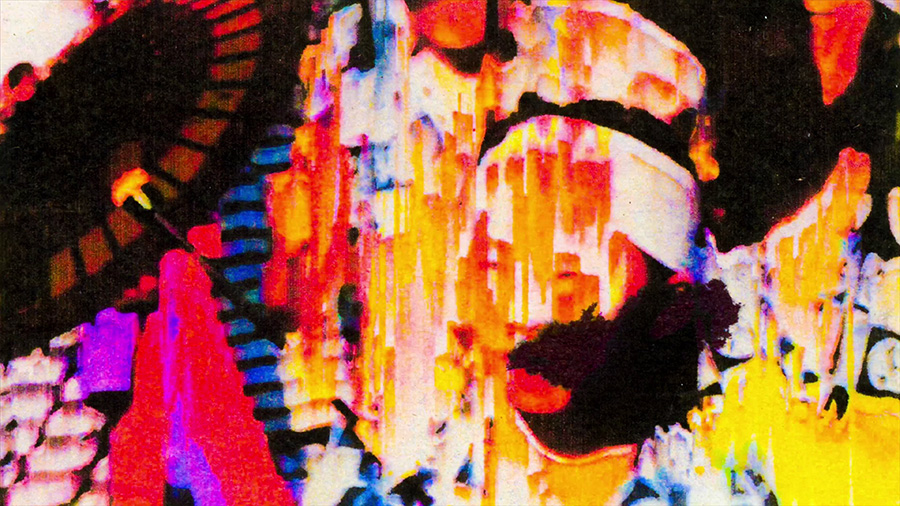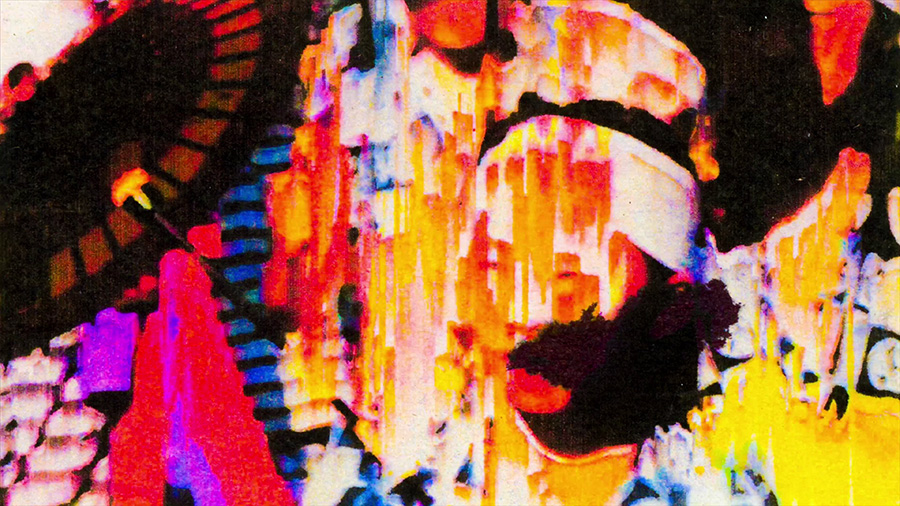 In the basement of the the Filmwerkstatt there will be a rotation of animated music videos. Each made with different techniques resulting in unique styles. 
Open Call Selection: echoes of grief by Verena Repar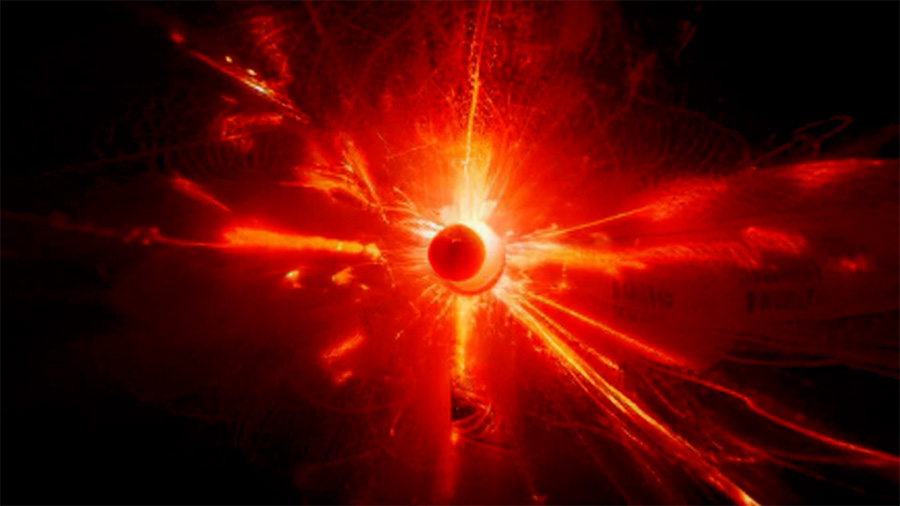 The short film "echoes of grief" is part of the open call selection. It can be seen as Verena Repars debut at animation and filmmaking. It is her graduation project at the University for applied arts in Vienna and the result of a 2 year-long process of exploring different media, trial and error, creation and subsequent destruction, until she finally found a method to join many different digital tools together and create a new form of animation.
It talks about a very personal and yet universal story of grief and mourning.
HSD - Gebäude 4, Raum 04.2.023
You are between 7-11 years old and interested in animation, drawing and handicrafts?
Take part at the Kids 'n Tricks workshop where you can animate your own trailer for the festival in one day using animation and StopMotion!
The results of the workshop will be presented on Sunday. 
The workshop is already fully booked.
Animated Posters Workshop with Morphoria Design
Do you hate making decisions? Does it stress you out to take responsibility for your mistakes? In this workshop, every decision is taken away from you by chance. So you can't do anything wrong. Complicated algorithms only serve to let you concentrate fully on the creation. Red or blue? Spin the wheel of fortune! The output is artwork that moves – either way. Collage, pen and paper, frame-by-frame animation with your phone, creative code with ChatGPT or the usual programs – pick your poison.
The workshop is already fully booked.
Screening: Official Selection 2023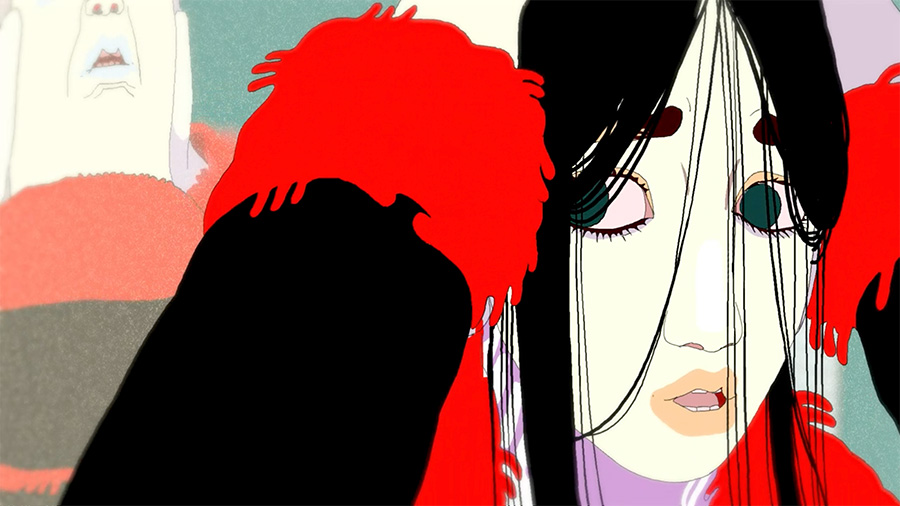 In the cinema of the Wacom Experience Center, the official selection of the open call will be presented in the categories Short Film and Experimental Animation. From more than 130 international submissions, the best 12 films were selected for a diverse evening program.
Language: English
Running time: ca. 2 hours + break
On Sunday afternoon we will show the new "Best of Tricks for Kids ITFS 2023" program. In addition, we will present the results of the kids workshop and show two films from the Kids 'n Tricks program. (Minimum age 7 years)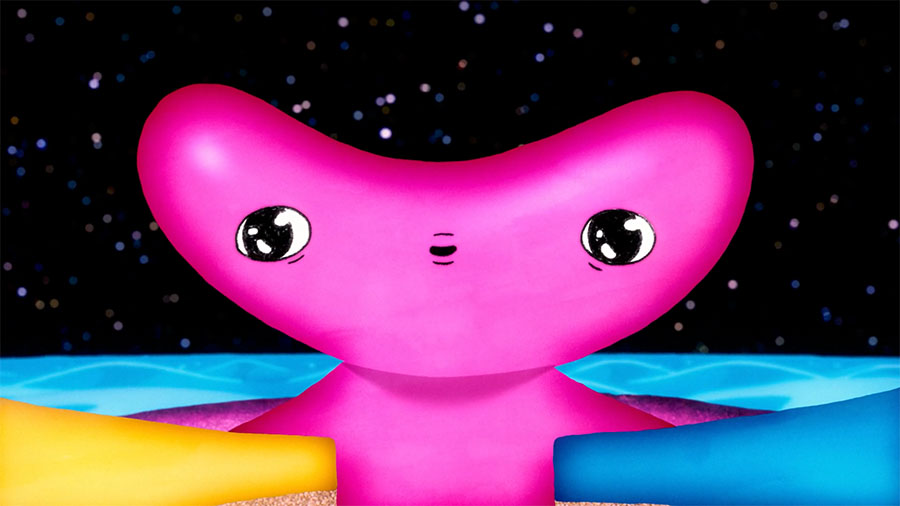 We end the last evening of the festival with our personal selection of short films. 
Language: English
Running time: ca. 1 hour

Since we have a limited number of seats in the theater, you can pick up a free ticket at the box office starting at 7pm.